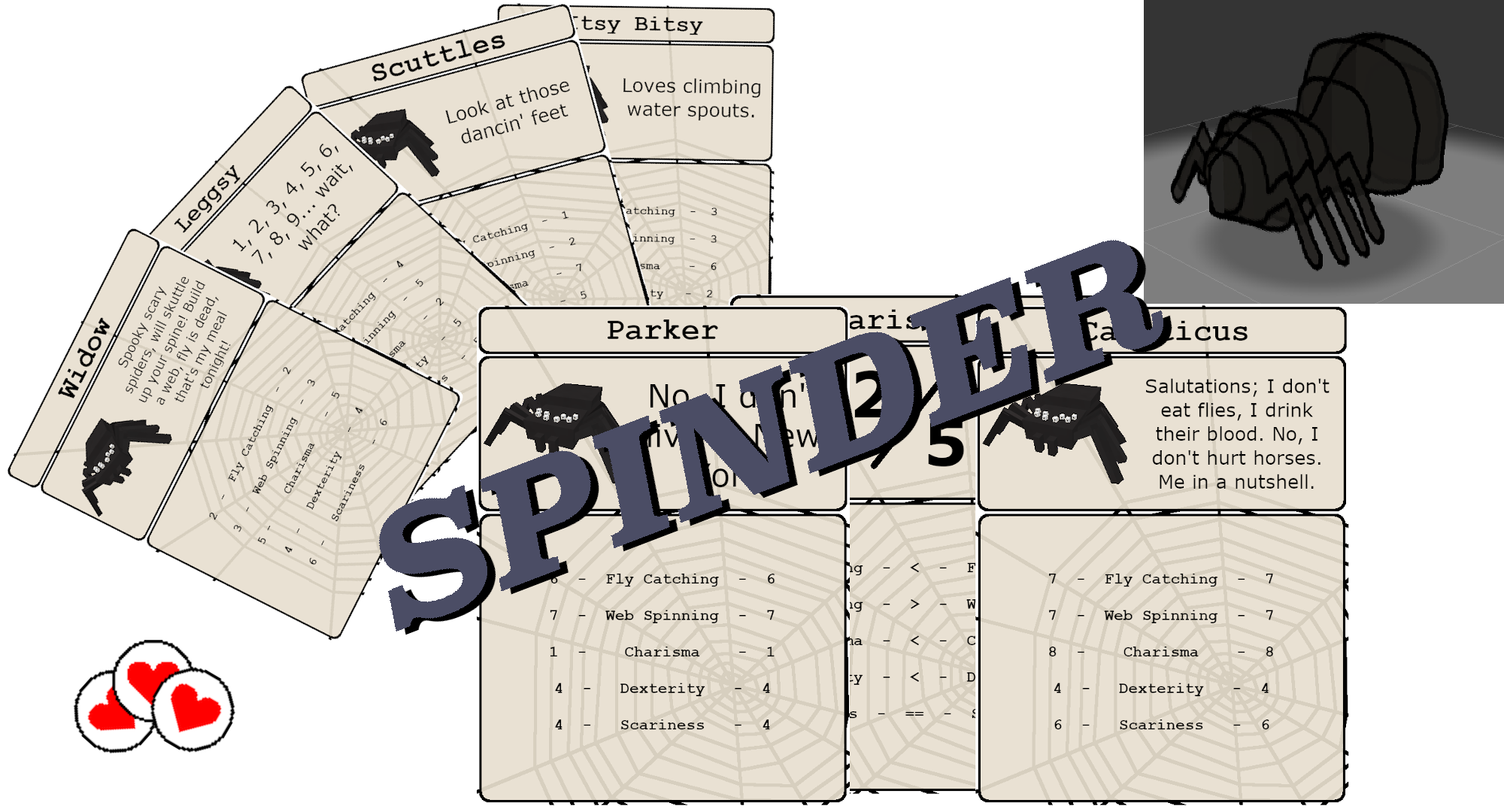 Spinder: The spider dating game!
Welcome to 'Spinder' the dating game for spiders. Who will find love and who'll be left eating leftover fly entrails all by themselves?
Will it be love at first bite?
This is a game for 4 - 8 Players. So find at least that many arachnid lovers (or haters, this is only a game).
See if you can spot any of the pop culture references hidden in the game.
To play the game, download and print the provided PDF. The PDF is setup to allow double sided printing. For the best results, print each page separately and glue each of the cards to a piece of cardboard. For extra protection, you can laminate the cards or find appropriate card sleeves for them.
Digital assets have been provided if anyone wishes to use these cards in other ways e.g. printing larger/smaller cards or in digital games (e.g. TableTop Simulator).